It's that time again - a new Great Stone Face list is here! New Hampshire students in grades 4 through 6 are invited to read books from the list and then vote on their favorite in the spring.
Clicking on any of the cover images will bring you to our catalog where you can place a hold on the title.
The 2021 winner is Wildfire by Rodman Philbrick!
And now the 2021-2022 list!
The Barren Grounds by David Robertson
Before the Ever After by Jacqueline Woodson
The Blackbird Girls by Anne Blankman
The Boy Who Failed Show and Tell by Jordan Sonnenblick
Brave Like That by Lindsey Stoddard
No Place for Monsters by Kory Merritt
Pine Island Home by Polly Horvath
Prairie Lotus by Linda Sue Park
Raising Lumie by Joan Bauer
The Silver Arrow by Lev Grossman
Fighting Words by Kimberly Brubaker Bradley
Ground Zero by Alan Gratz
Harvey Comes Home by Colleen Nelson
The List of Things That Will Not Change by Rebecca Stead
The Lonely Heart of Maybelle Lane by Kate O'Shaughnessy
Stepping Stones by Lucy Knisley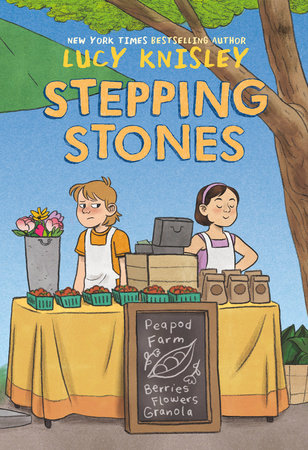 The Truth According to Blue by Eve Yohale
Unplugged by Gordon Korman
When Stars Are Scattered by Victoria Jamieson and Omar Mohammed
Winterborne Home for Vengeance and Valor by Ally Carter